We hope you enjoyed congress and it fulfilled your expectations. Thank you for your support and kindness during the week, and for sharing photos and comments. As well as passing knowledge to those unable to come, it helped groundwater to receive the attention it deserves. A *huge* thank you to the incredible organising team.
This is not goodbye. We're always here, and you can always find others to reach out to. Please continue to remember us on social media and look out for announcements as we release this week's outputs. Members – you can find others via the directory – https://iah.org/members/directory (that's its intended purpose!)
Don't forget our groups https://iah.org/groups:
Our national and regional chapters, which organise local activities. If you don't have one for your country or region, could you help us organise one? Thanks to you, while congress has been running, we've received fresh contact from key countries' representatives wanting to participate, thanks to the social media posts. Watch this space!
Our specialist commissions and networks – contact info for the two new ones is already up on our site. We also welcome ideas for new ones and participation on the existing ones.
We are also co-hosting some other upcoming larger events in the upcoming months:
Questions or comments? Email info@iah.org
Thanks again!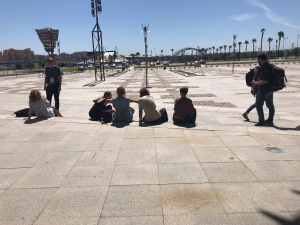 Source: IAH