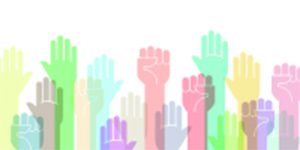 The next IAH Council election will take place in 2020 and all members who have paid their IAH membership fees can stand for election and of course are entitled to vote. At their meeting in September, IAH Council appointed the Executive Manager, Ian Davey, as the Returning Officer, who will supervise the election. Nominations for those who wish to stand for Council are requested from 1 January 2020.
Council is the IAH's governing body and its members play a critical role in overseeing the running of the Association. IAH is a registered charity and a limited company and Council members are both trustees of the charity and directors of the company. They have the legal responsibilities that go with these roles, particularly in terms of ensuring the Association's financial probity.
Council members also have a vital role in developing IAH's policies and plans, and in overseeing their implementation on behalf of all our members. Much has been achieved under our current Forward Look strategic plan, which was introduced in 2010 and runs till 2020. It will then be for the next Council members to lead on a new plan that builds on the previous achievements and ensures IAH's success during the next decade. Being a Council member can also help develop further skills, and forge professional relationships and friendships. If you think you could contribute please do consider stepping forward for this role.
IAH members may be proposed as candidates for Council in two ways: nomination by another member or by recommendation of Council. In each case a proposal must be accompanied by a brief curriculum vitae and a note confirming the candidate is willing to stand for election.
There are 12 positions available for election:
President, who represents IAH with other organisations and chairs the Board of Directors of the Charity, the General Meeting of the Association and the Executive Committee
Secretary General, who has responsibilities particularly for external relationships and also for some internal groups
Vice President, Finance and Membership, with responsibility for corporate finances (income stream, planned budget and actual expenditure) and developing membership
Vice President, Programme and Science Coordination, with responsibilities for commissions, networks and promotion of science, internally and externally
Regional Vice Presidents, who provide stewardship of IAH interests and coordination of national chapters in a particular region: Asia; Australasia and the Pacific; Eastern Europe and Central Asia;
Europe (West and Central); Latin America and the Caribbean; Middle East and North Africa; North America; Sub Saharan Africa
The President of IAH Council serves for one term of four years and then remains as a member of Council for the subsequent 4 years to support incoming members. All other members may serve for two terms, except the Secretary-General and the Vice President, Finance and Membership (de facto Treasurer) who may serve for an indefinite number of terms.
Council meets once each year, at the IAH Congress. Between these meetings Council members fulfil their other duties, but with some of the more routine activities delegated to an Executive Committee consisting of the President, the Secretary General, and the Vice Presidents for Finance and Membership, and for Programme and Science. The Executive has additional meetings in spring and summer. Costs for attendance at Council and Executive meetings are covered by the IAH budget, although members are encouraged to make use of other sources of funding that may be available to them, to help conserve funds for other IAH activities.
Regional Vice Presidents may wish to identify Regional Advisors, approved by Council, to look after more local interests of IAH in situations where the region is large and diverse.
Nominations
The nominations period will open from 1 January 2020 and close on 31 March. Nominations will be scrutinised and confirmed, and then published on 31 May. Details of the voting procedure will be published in the spring 2020 edition of the 'News and Information Magazine' (May edition).
Nominations should be sent to the returning officer, idavey@iah.org. A nomination should contain a brief curriculum vitae of the candidate and a letter from the candidate confirming his or her willingness to stand for election. Candidates will be required to formally acknowledge the guidelines of conduct before being accepted on to the voting list.
Information about the current Council members, their biographies and personal statements can be found at https://iah.org/about/council. You can also request information about the general responsibilities of Council members and election procedures at info@iah.org.
Source: IAH