Latest news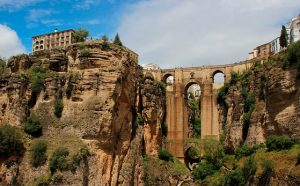 Preparations for our upcoming congress in Malaga continue – it is just a few weeks! A draft programme is now up on the congress website.
At the last count, 745 participants had registered. We have been advised, however, that around a quarter of this figure has yet to complete payment – if you think you might be included, please do check and arrange to make your payment as soon as possible, to help the organisers with their plans. We also urge you to book accommodation in good time.
As always, we look forward to seeing everyone network, discuss and share knowledge. During congress, as well as strong representation from IAH Council, Commissions and Networks and Chapters, Ian Davey and Kellie Nicholson will be attending from the Secretariat. Do come and introduce yourselves to the various staff and volunteers at the IAH desk, especially if this is a first congress you are attending – we love to meet people from the "IAH family" in person. Also, feel free to drop by the various group meetings being held throughout the week.
Social media: If you are attending – please share your photos and stories using #IAH2019congress and also #groundwater (and translations).
Last but not least – those unable to attend, don't worry, we aim to share information and outputs with you in the forthcoming months.
About the congress
It's still not too late to register! This year's congress is being organised by our Spanish Chapter (IAH-GE) and the Center of Hydrogeology of the University of Malaga (CEHIUMA). With the overall theme of Groundwater Management and Governance – Coping with Water Scarcity, the congress has 10 topics, namely:

Groundwater assessment and management
Groundwater and climate change
Groundwater sustainability and governance
Groundwater footprint and virtual water
Tools, methods and models to study groundwater
Groundwater, wetlands and natural heritage
Karst Hydrogeology
Groundwater quality and pollution processes
Groundwater and socioeconomic development in Latin-America
Urban Groundwater
So, don't delay – we'd love to see you in Malaga!
Find out more
Source: IAH