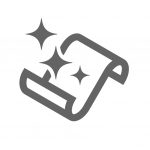 We are pleased to call for nominations for the 2019 'Applied Hydrogeology Award'. A panel appointed by IAH Council will be particularly interested to receive nominations for practising hydrogeologists who have made an outstanding contribution to the application of hydrogeology and an increase in living standards ideally in developing countries or in support of international development. The award will be presented in September at the 46th IAH Congress in Malaga, Spain.
Any IAH member may nominate a candidate, but self-nominations will not be accepted. Candidates do not need to be members of IAH. Nominations should include:
An explanatory statement by the person submitting the proposal;
A letter of recommendation by any other supporter;
A brief career history of the candidate;
A list of projects the candidate has carried out, including aims, region and period of time;
A list of projects (planned or accepted), patents, publications or equivalent information.
Your proposal must be no longer than 5 pages of text in a single pdf-file. This should preferably in English, though the panel are also happy to review nominations in other languages such as Spanish, French and German. It should reach the IAH Secretariat by e-mail (info@iah.org) before July 1st 2019.
We look forward to receiving nominations from all our IAH Regions, to reflect the work of applied hydrogeologists across the world.
Source: IAH