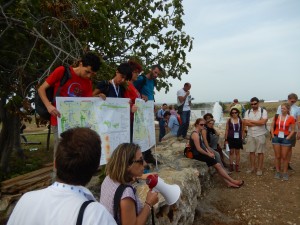 As is usual for September, the IAH Secretariat is making last minute plans ahead of congress, fully aware that the organising committee in Croatia is working hard to make this year's event a success.
During congress, as well as various representation from IAH Council, Commissions and Networks and Chapters, Ian Davey, IAH's not-quite-so new Executive Manager will be attending. Kellie Nicholson and Sue Duncan will also be present for different parts of the week. Do come and introduce yourselves, especially if this is a first congress you are attending – we love to meet people from the "IAH family" in person.
Even if you are not able to attend, we hope to share as much as possible with you in the forthcoming weeks, particularly outcomes and resources related to the congress. Follow us using social media, particularly Twitter and Facebook.
Share:
Twitter: @iahgroundwater
Facebook:  https://www.facebook.com/iah.org
Source: IAH